World Vision Bangladesh Job Circular 2022. Under the guidance and direct supervision of the National Communications Manager and in matrix reporting to the Director Field Operations, the Field Communication Coordinator will assist in the execution of World Vision's communications and information management in support to the Field Office and national office Communications team, as well as provide inputs to the design, management and implementation of World VIsion in Bangladesh communications and publication strategies geared to influence the development agenda, promote public and media outreach, and mobilize corporate communciations, Communciations for Development (C4D) Capacity Development support, and carrying out timely and effective communications/updates to humanitarian emergencies.
আমেরিকান ডিভি লটারিতে ১৮-৪০ বছর বয়সীদের জন্য ২০২২/২৩ এ বাংলাদেশ থেকে আবেদন শুরু হয়েছে!  বিনামূল্যে আবেদনের লিঙ্কঃ

https://bdallresult24.com/usa-immigration
The incumbent will package stories creatively in written, photo or video format to suit our audience keeping in line with the organisational goals & objectives. He/she will also work with the Communications team to develop and produce creative concepts for different visual material that help people connect to our work.
The Field Communication Coordinator also works in close collaboration with Program staff , local leads, governmnet officials, national and local media and civil society ensuring successful World Vision communication strategy implementation.
আমেরিকান ডিভি লটারিতে ১৮-৪০ বছর বয়সীদের জন্য ২০২২/২৩ এ বাংলাদেশ থেকে আবেদন শুরু হয়েছে! বাড়ি বসে নিজেই আবেদন ফর্ম পূরণ করুন। আবেদন করতে চাইলে নিচের DV Apply Now তে ক্লিক করুন।
কানাডায় চাকরির জন্য বাংলাদেশ থেকে আবেদন শুরু হয়েছে!! আবেদনের লিঙ্ক পেতে নিচের লিঙ্কে

ক্লিক করুন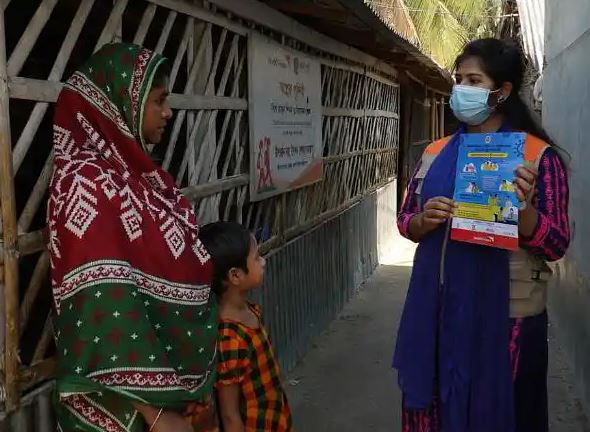 World Vision is committed to first do no harm to children or adult beneficiaries, respecting the rights of all beneficiaries, and upholding the best interests of children as a primary consideration in all actions and decisions; accordingly, all the recruits will go through specific checks and compliance procedures in accordance to its Child and Adult Safeguarding Policy. World Vision Bangladesh has zero tolerance towards incidents of violence or abuse against children or adults, including sexual exploitation or abuse, committed either by employees or others affiliated with our work.
World Vision Bangladesh Job Circular 2022
২২০০০ টাকা বেতনে সকল জেলার OPPO- র শোরুমে বৃহত জনবল প্রয়োজন। বেতনঃ ১০,০০০–১৫,০০০/- আগ্রহী হলে বিস্তারিত দেখুন এই লিঙ্কেঃ 

OPPO Job Circular 2022
ব্র্যাক ব্যাংক লিমিটেডে স্নাতক পাশে দেশব্যাপী ০৯ ক্যাটাগরির কয়েক'শ পদের বিশাল নিয়োগ বিজ্ঞপ্তি প্রকাশ। বিস্তারিত দেখুন এই লিঙ্কেঃ 

Brac Bank Job Circular 2022
সরকারী অর্থায়নে ফ্রি কম্পিউটার আইটি কোর্স করুন , কোর্স শেষে পাবেন সার্টিফিকেট ও ১০,০০০ টাকা বৃত্তি।
আবেদন লিঙ্কঃ

আবেদন করুন